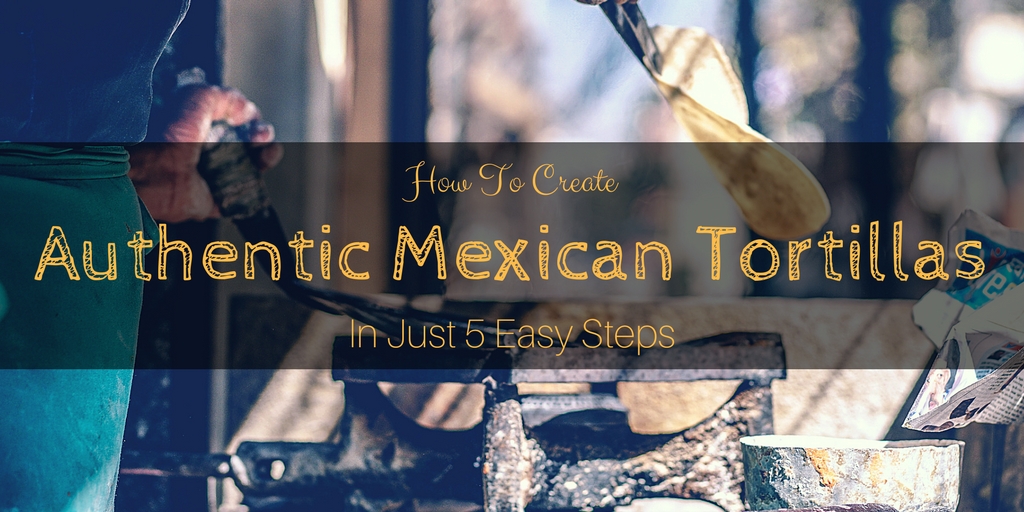 Dating back to the period of the Aztecs, tortillas are a popular food among the Mesoamerican and North American cultures. Throughout this time, there have been numerous variations of the tortilla, including traditional corn tortillas and tortillas made from Nixtamal.
The naturally occurring colors of corn kernels allow traditional tortillas to be created in a variety of colors. These shades range from white to yellow, and even red to blue or purple. However, white and yellow tortillas are the most popular.
Using ancient Aztec techniques, you can easily recreate the art of making authentic Mexican tortillas. This tortilla recipe is easier than you think!
Here's What You Will Need to Make Your Own Authentic Mexican Tortillas:
2 Cups of Masa-Harina (this is a very fine corn flour, typically seasoned with lime)
1-¼ Cups of Water
2 Freezer Bags
Wooden Bowl
Wide Pan
Step 1.
Place the masa-harina and water in the wooden bowl, and mix together until it forms a small ball of dough. Separate this dough into small egg-sized balls.
Step 2.
Place one ball of dough on top of one of the freezer bags, and use your fingers to flatten it.
Step 3.
Use a heavy object with a flat bottom to help you further flatten the dough. You'll want to place the other freezer bag on top of the dough before pressing it. A glass dish will work well!
Step 4.
Once the dough is as flat as possible, remove it from the freezer bags. You'll want to make sure that your pan has begun heating on the stove over medium heat before you add the dough.
Step 5.
Place the dough on the pan and cook for about 45 seconds on both sides. Continue to cook until brown patches form around the edges and middles.
Typically, this takes about two minutes per tortilla. Serve the tortilla as soon as it begins to fluff. Just gently tap it with your fingers to even out the puffing. Now you have made your own authentic Mexican tortilla!
Fun, New Ways to Eat Your Tortilla
There are so many fun, new ways that you can incorporate tortillas into recipes.
For example, a tortilla can add excitement to any breakfast by using it as a wrap and filling it with yogurt or berries. For an added sweet flavor, consider sprinkling it with cinnamon and sugar.
You can also use tortillas for dinner and make mini pizzas. Bake or fry your authentic Mexican tortilla to create your own tortilla chips!
Check out this article for more ideas.
Traditional Recipes With Mexican Tortillas
Now that you know how to make authentic Mexican tortillas, you can begin incorporating them into traditional recipes. Here are some delicious traditional dishes:
Tacos
Enchiladas
Tostadas
Quesadillas
To discover the art of traditional Mexican food, visit Benito's today for dine-in or takeout! We are proud to serve our loyal customers a full menu of authentic Mexican cuisine.