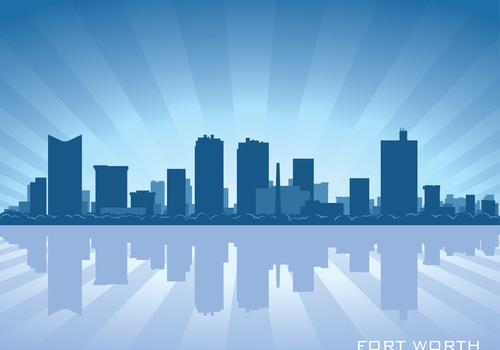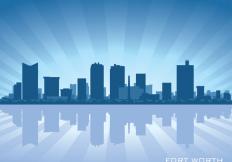 Our city of Fort Worth, Texas is known as the 16th largest city in the U.S. and offers historical landmarks, beautiful architecture, and delicious cuisine for both residents and tourists. With a wide range of restaurants and eateries available, there are a number of places you can check out that could be considered as the best restaurants in Ft Worth, but to save you some time, we've narrowed the list down to our top 5 favorites! And of course, we included Benito's as the best Mexican restaurant in Fort Worth! What can we say? We're very proud of our place and think we hold our own!
This Japanese establishment is considered one of the best restaurants in Fort Worth for its trendy atmosphere and is considered a great place to visit as a group. Their fish is fresh and all meals come with a delicious starter of edamame, along with authentic sushi rolls. Check it out and you'll agree with us that this can definitely be considered a great restaurant in Fort Worth.
Waters – Bonnell's is hailed as a top restaurant in Fort Worth for its large selection of fresh seafood and steak options with menu items based on the season. The dishes are affordable for such a formal and trendy environment that is plenty clean and stylish. Food is served in decorative arrangements with incredible flavors and a few favorite items that include the lobster roll, crawfish, and the chocolate ganache tart. It can be a bit pricey, but the food is well worth the cost, which is why it made it to our best Ft Worth restaurant list.
This restaurant truly allows guests to leave happy as a mom and pop shop that serves vegetarian Thai dishes, a variety of fresh soups, and plenty of spicy options. Many of their customers prefer the restaurant as their dishes are less oily. Some of their most popular menu items include the massaman curry, the pad woonsen, and the kung po chicken. For those craving fresh Thai food, this is commonly considered one of the best Thai restaurants in Fort Worth.
As the best Mexican restaurant Fort Worth, Benito's offers colorful decor and authentic classics that include sopes and guisado. Here, customers enjoy ordering a bowl of cheese with chorizo set on fire, along with the roasted salsa and the queso flameado. With a cook staff that has been preparing authentic Mexican for over 20 years, you're sure to get the best REAL Mexican food, not Tex-Mex, when you come here. Our commitment to fresh ingredients, traditional cuisine, and a pleasant, inviting setting are reasons why Benito's is one of the best Mexican restaurants in Fort Worth!
This classic steakhouse has all the fixings with juicy steaks, a large kids' menu, and unique menu items that include the baked goat cheese appetizer and the baked garlic shrimp appetizer. The setting is classy and semi-formal with a number of tiers, along with fantastic service and delicious cocktails. Definitely worth a visit!
Take Some Time to Visit These Fort Worth Restaurants!
One of the reasons why we love Fort Worth is that it offers plenty of cuisine varieties and authentic tastes that will make you feel as if you're traveling across the world. Whether eating at the best Mexican restaurant in Fort Worth or eating at the best steakhouse in Fort Worth, you're sure to enjoy a delicious experience! Take advantage of all the variety our city has to offer!